Saturday, 24 March 2012 00:57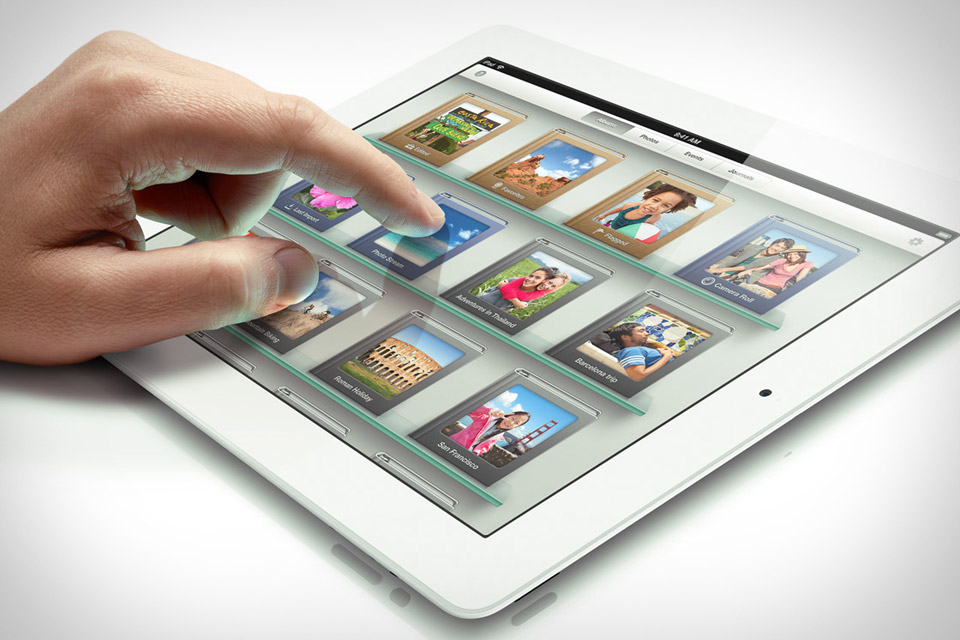 Last week the new iPad was released from Apple, if you weren't aware then you've probably been living under a rock considering all the hype....
So what if you've got an iPad 2? is it worth upgrading, what are the differences? and do i really need one? All the questions you really need to know will soon be answered!

New features on the iPad 3
Connectivity / Internet
Finally a device with 4G capabilities, super faster internet connectivity meaning you can download the latest music, news and weather even faster than before... But wait one second!!! Unfortunately the new iPad is currently not compatible with any of our Australian networks when it comes to 4G.. this will be some thing all of us will have to look forward to in the near future!
Display, Display, Display
Retina Display
Retina HD Display. And that's how the new iPad is introduced to you today. The prime feature out of so many new iPad features that turned the tables towards the device is 3.1 Retina Display feature.
The new iPad has a resolution that will blow your imagination and bring clarity like never before. It's better than 1080p HD.
•    It delivers almost four times the number of pixels as compared to iPad 2
•    It makes it impossible for bare human eye to distinguish between individual pixels from a certain normal distance.
A5X Is the Key - Quad-Core GPU

The processor is A5X (and not A6). It's dual-core as before, but there's a quad-core GPU which explains the support behind all the stunning display qualities of the new iPad. The new processor is also a powerhouse, which comes with some excellent features that support the camera.
The battery life is amazing!
•    It comes with a 42.5 watt-hour battery
•    Made up of lithium polymer
•    Lasts up to 10 hours while surfing web on Wi-Fi, listening music and watching videos.
•    The built-in speaker gives a brilliant stereo effect
•    New iPad comes with a 30-pin dock connector port
The new iPad has an amazing sound impact:
•    3.5 mm stereo headphone
•    User configurable sound adjustment.
•    Dolby Digital 5.1 surround sound feature
•    Apple Digital AV Adapter gives theatre like feeling.
•    Includes accelerometer and gyroscope.
•    Ambient light sensor
iOS 5.1 Finally
With the launch of the new iPad, another long-awaited update is released. The iOS 5.1 is now out and will be available in sometime. The new iPad will ship with the iOS 5.1 bringing several changes and updates to the OS. Apps are going to get a huge shot in the arm.
iMovie and iPhoto
Of the best things that were talked about and shown at the launch event, iPhoto comes as the best. Updates to iMovie bring new features like Storyboard and new editing chops. Making movies on the new iPad will be amazing.
The iPhoto is a world of its own. It brings awesome changes to the way you edit photos, share them and perform intelligent actions on the photos. To call the app as amazing would be an understatement.
iWork
Loads of changes to iWork. Many updates available free of cost for those who have already purchased the apps and available for $9.99 for those who haven't.
iSight
Apple seems to have a good focus set on the camera for the iPad. This time, with the new iPad, you will get what is termed the iSight. Needless to say, with processor's backing and IR filters, the new camera comes at a 5 MP resolution, capable of capturing crisp images – which look amazing on the Retina HD display – and also of 1080p movie captures!
iCloud
iCloud gets quite a lot of clout with the new iPad. You can, as before, save and share your documents, photos, videos, contacts, bookmarks and almost everything on the iCloud. Some new features also include Garage Band across four devices connecting via iCloud and helping in a jamming session which can be recorded!!
Is it worth upgrading to the new iPad 3?

Quiet simply yes! With so many features jam packed into such a small package it would be hard for you to pass one of these babies up! The good news is about 90% of the older accessories will be compatible however some of the iPad 2 covers wont fit as the new iPad is slightly thicker.

Merging your data from your old iPad to your new one isn't as daunting as it seems, simply plug in your old iPad, click the "back up "button in itunes, plug your new iPad in and click "restore from backup" and hey presto!

New to iPads? No Worries!
Many of you have been waiting til now to purchase your first iPad, but what cant they do and should i purchase a laptop?
It simply comes down to your needs....
Since owning my iPad 3 i've barley picked up my 6 month old laptop and here's why!
* Battery life exceeds just about any laptop on the market.
* Weight, size and practicality is second to none, No need to boot up a computer any more, simply turn it on and within seconds its ready to use
* Applications are at your finger tips, no need to sort through that dreaded start menu to find the software you need.
However there will always be a point in time when you just need to use a PC, unfortunately the iPad is by no means a computer replacement but damn close to it
Unless you have an iPad compatible printer (Generally higher end of the market) then you'll be emailing all your documents back and forward to your home PC so you can print them, a tedious task but not a deal breaker!
Personally i could never go back to using a laptop since owning my iPad, by hey! thats just me. Your needs may be different to others and thats were things will change.
FROM THE NEWSROOM