Friday, 09 March 2012 13:08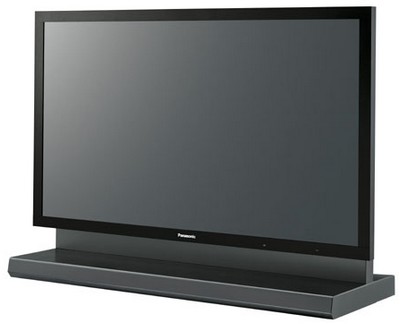 Its so hard to choose a new TV these days as we are faced with so many options such as LCD TV's (liquid crystal display), Plasma TV's (A gas filled display), LED TV's (An LCD display with LED back lighting) and of course the CRT TV (traditional style TV).
There is no right or wrong answer when it comes to what type of TV to purchase, it purely comes down to personal preference at the end of the day.
The difference between LCD/Plasma/LED TV's
Plasma, LED and LCD panels may look similar, but the flat screen and the thin profile are where the similarities end. Plasma screens, as the name suggests, use a matrix of tiny gas plasma cells charged by precise electrical voltages to create a picture. LCD/LED (liquid crystal display) screens are in layman's terms sandwiches made up of liquid crystal pushed in the space between two glass plates. Images are created by varying the amount of electrical charge applied to the crystals. Each technology has its strengths and weaknesses.
Pro's and con's of each style of TV:
LCD TV's:
Pro's - Cheap to run compared to plasmas / cheaper technology to purchase in smaller screen sizes compared to plasmas / Use very little power / no reflections from sun light due to screen
Con's - Expensive when purchasing larger screen sizes / colours are not as vivid as Plasma and LED TV's
Plasma TV's
Pro's - Colours are richer, blacks are blacker, whites are whiter / larger screen sizes are much cheaper than LCD TV's
Con's - Uses considerable more power than LCD/LED TV's / Reflections from sun light due to glass screen
LED TV's
Pro's - Very very very thin, looks like a floating picture frame when wall mounted / A lot brighter then LCD / Plasma TV's / Newer technology
Con's - Dearer style of TV due to the age of the technology
So what exactly do we purchase and what style of TV will best suit your living room / bedroom / entertainment area?
There are a couple of things you need to consider first...
1) How big is your entertainment area? Choosing the right size screen is critical!
2) The amount of sun light entering the room!
4) Power consumption (Looking after the planet)
3) And of course your budget
Keeping these four simple steps in mind will step you in the right direction to purchasing a new TV
The right screen size!
How big can you go? Your upper limit will be determined by your budget, taste, and by the space where you want to put the TV. If you want to fit an existing entertainment center, make sure you have at least an inch on the sides and top of the TV cavity to allow for ventilation, then shoot for a TV that can fill that space without being too big (usually too wide). HDTV width is generally 1 inch to 3 inches less than the screen size, so a 46-inch TV is typically 44 inches wide, whereas a 65-inch TV is 63 inches wide.
Can you go too big? Definitely. Depending on your decor, you might not want the TV to "dominate the room" too much. If that's a concern, it might be worthwhile to tape together a cardboard panel that's the same size as the TV you're considering and place it where you want to locate the TV so you can get an idea of its size.
Seating distance is also a factor, although from a picture quality perspective with high-definition sources, you can sit pretty close to the screen and still not see any loss in quality. In a perfect videophile world, you'd want to sit no closer than 3 times the screen's diagonal
measurement, and no farther than twice that measurement to the TV. For example, for a 50-inch TV, you'd sit between 75 and 100 inches (6.25 and 8.3 feet) from the screen. Many people are more comfortable sitting farther back than that--typical living room seating distance is between 9 and 10 feet--but of course the farther away you sit from a TV, the less immersive feeling it provides.
Sun Light
Quiet frankly, purchasing a plasma TV and placing it in a room with a lot of incoming light can be a bad mistake as the amount of reflections you are likely to get will make watching your brand new TV an ordinary experience. If you intend to watch the TV at night only or by closing your curtains then skip this tip!
Power Consumption
Most LCD / LED televisions require a single fluorescent backlight to be lit. Plasma televisions, on the other hand, require every sub-pixel to be lit individually. When you compare screens of equal size plasma televisions consume more power than their LCD counterparts. A 42in LCD consumes around 200 Watts in normal use while a plasma panel consumes approximately 300W.
In a year of use this means the power bill for running a plasma will be 50 per cent higher than an equivalent LCD panel. Also consider the power-saving features of individual models — power-reducing features may make a plasma screen just as affordable in the long term.
Your Budget
More than any other determining factor, it is tempting to simply pick the cheaper of either a plasma or LCD television when considering any given size. For screen sizes below 42in, we believe LCD screens are your best bet — you can pick up a 37in LCD for under $1000 if you shop around and look for special offers. Contrast and brightness shortcomings are less apparent in smaller screen sizes, while you will also generally find LCD screens below 42in have a higher resolution than their plasma equivalents.
If you are considering a large screen — 42in and above — as your home theatre centrepiece, be sure to check out plasma technology. Plasma panels do have the edge in terms of contrast and overall picture quality at these sizes, and are often cheaper than an equally-sized LCD counterpart.
LED televisions are generally available in similar sizes to LCD televisions, with larger screens also available in premium models. LED televisions generally command a price 20 per cent above that of an LCD television featuring an identical screen size and similar specifications.
But when making a buying decision based on upfront costs, it is important to consider the total cost of ownership over the life of the TV. LED televisions' power-saving advantages make them attractive prospect for long-term use.
Conclusion
No matter what screen technology you select, make sure you test it against its competitors — storefronts with multiple panels set up next to each
other are great for this purpose — and be sure you are able to adjust settings to your own liking in store. While the specifications of a TV and the screen technology employed are important buying considerations, it is advisable to not buy blind and physically confirm that the picture and other elements of the television are satisfactory.
FROM THE NEWSROOM